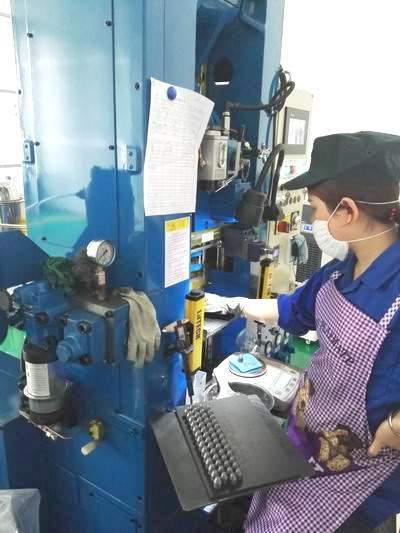 Gungnir Industry, started from a family business by former generation in 1995, making some tungsten carbide parts. Thanks to the team members' consistent hardworking and contribution, nowadays we are growing to a group company holds 3 division manufacturing superb quality tungsten carbide items.

Gungnir Industry Ltd is No.1 manufacturer and supplier of cemented tungsten carbide products used for a wide variety of industries and applications:
Oil and gas
Mining and drilling
Civil engineering & construction
Woodworking
Paper and rubber
Agriculture
Metalworking and CNC
Semiconductor
Etc
Our products include tungsten carbide inserts, buttons, gage blocks and drag bit profiles, carbide mining tools, tungsten carbide blades & knives, carbide cutting tools, cemented carbide indexable inserts (milling, turning, threading, grooving, parting), mill rolls, pick holders, round attack picks, powder, snow plow inserts, shims, brazed tips, saw tips, carbide plates, strips, wear parts, tyre pins, carbide board bars, punching cutters, and other customized parts.
Gungnir Industry supplies a full range of sintered carbide grades and grain sizes in both cobalt and nickel binders, can manufacture small and large scale cemented carbide products as per your drawing.
Carbide products can be supplied by Gungnir Industry Ltd in either the as-sintered or precision ground form to best suit your specific or individual applications.
As a customer focused, innovative and value driven company, Gungnir Industry Ltd has a good reputation in the field of cemented carbide products, earn the trustness of our valuable customers.